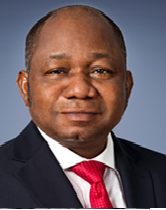 Profile
Mr. S.D.A. Sobanjo a Director of Davo Dani Microfinance Bank Limited.
He has served as the MD/CEO of AIICO Insurance PLC (2006-2013). He also served as Managing Director in High gate Insurance Brokers Ltd (1993 – 2000) from where he moved to AIICO Insurance PLC, Lagos as Deputy General Manager for Life Operations. In January 2005, he was appointed Managing Director in African Alliance Insurance Co. Ltd, a position he held until his appointment as Managing Director at AIICO Insurance PLC.  He has varied experience spanning Pension Administration, Life Operations, General Insurance Administration, Product Development, Marketing and information Technology.
He is a Chartered Insurer, a fellow of the Chartered Insurance Institute of London and Nigeria and serves as Member of Nigeria Institute of Management. He has been holding Management Positions for over 15 years.
He obtained a Bachelor of Science degree in Actuarial Science the University of Lagos in 1981 and Master of Science in Business Administration from the University of Lagos in 1995. He also holds a Master of Business Administration degree in Marketing from Enugu State University of Science and Technology.